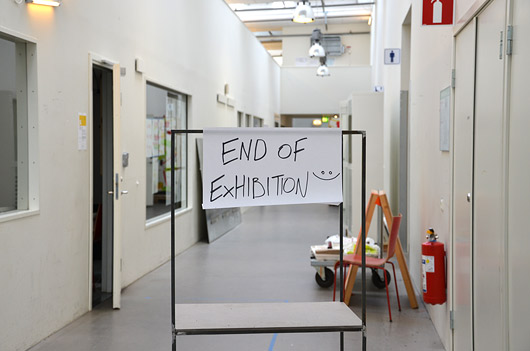 Epilogue
Sad but true, the 2012 Konstfack Degree Exhibition is over and out. But we will be back!
While you wait for next years exhibition you can visit previous degree exhibition websites from 2006 onwards:
www.konstfack.se/en/News/Degree-Exhibition/
16th of May 2012
Inauguration President Ivar Björkman, Curator Gustaf Nordenskiöld and student Tove Eklund Lindskog.
16th of May 2012
The final touch before the opening.
15th of May 2012
One more day to go until the exhibition opens.
14th of May 2012
Hard work.
11th of May 2012
Building, building and more building.
10th of May 2012
More than half of all the wooden building materials are reused after the Degree Exhibition.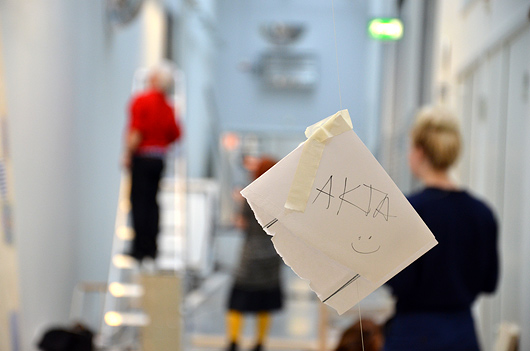 10th of May 2012
"Be careful"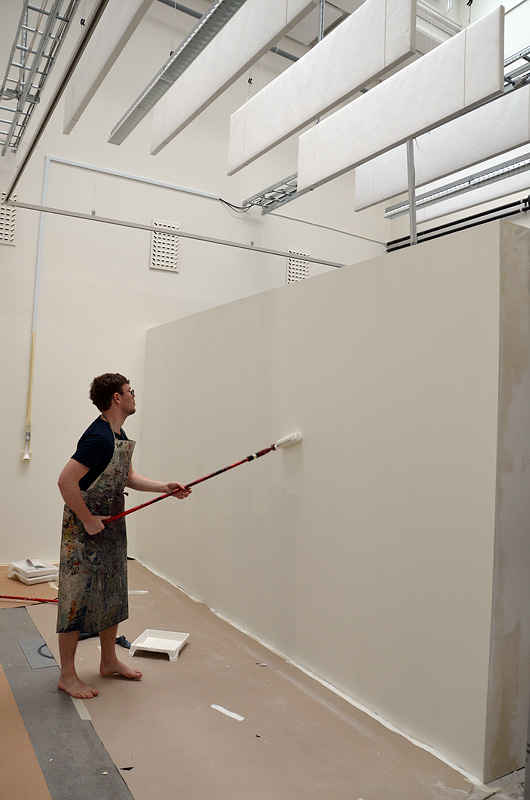 9th of May 2012
Painting the existing and new walls are a large part of the preparations for the Degree Exhibition.
8th of May 2012
A small scale model of the Black House's interiour.
7th of May 2012
The first building day of this year's Degree Exibition.