Jorun Kugelberg
Place as Event / Plats som händelse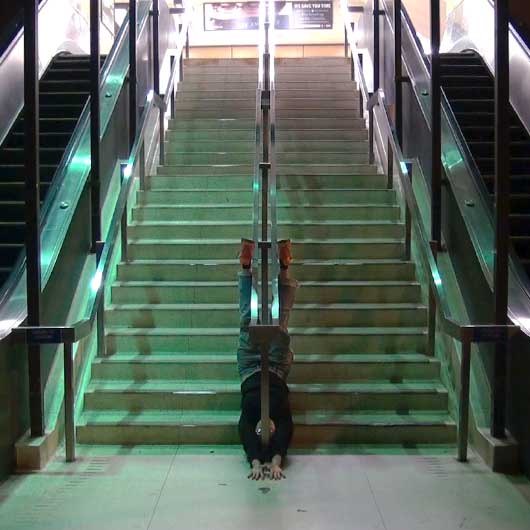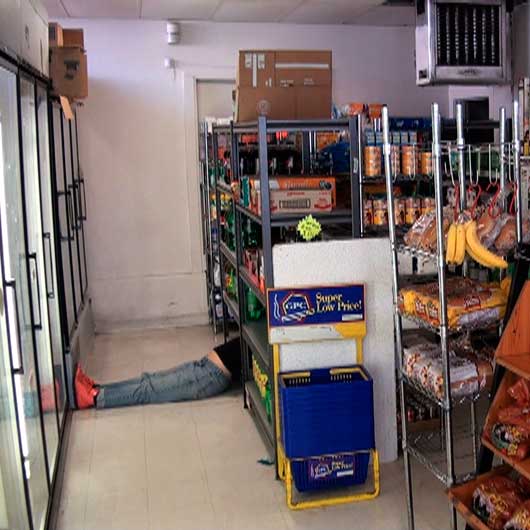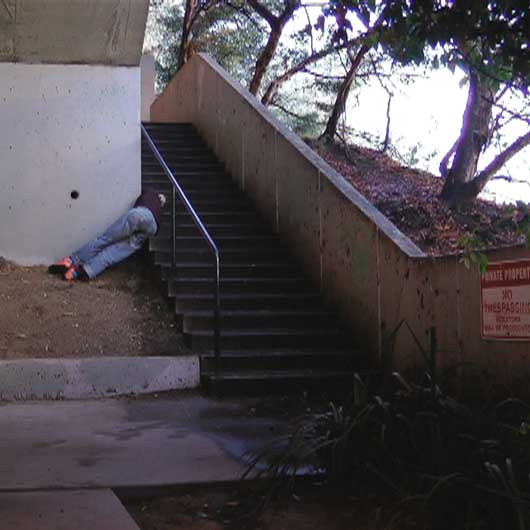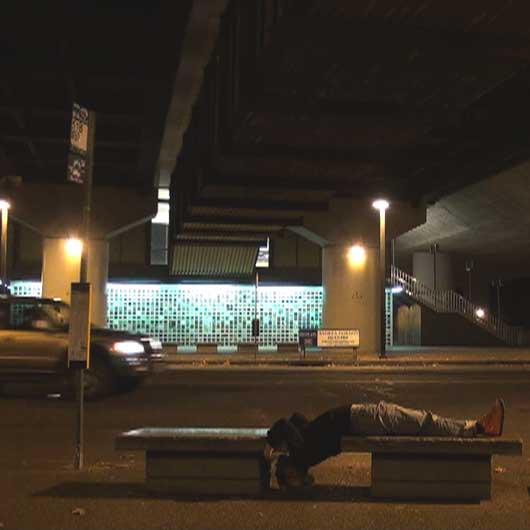 I'm not a believer in words like limit and finished. We've given ourselves words like that to draw imaginary boundaries in an attempt to compartmentalize and structure this infinitely complex place that is our world. So rather than trying to finish something, I've made those imaginary boundaries my subject and the breaching of them my practice.
Seemingly stable structures, such as architecture, are in constant movement and subject to interpretation, just as one's perception of oneself is created in interaction with the physical surroundings we move through. I explore these fluid relationships between physical and mental space, emphasizing physical environment (as event).
What you see is my interaction with a particular place, at a particular time. It is in part an attempt to destabilize limiting norms and search for pockets of self-definition, but also an honest and curious exploration of what it means to exist. Right here, right now.
Jag tror inte på ord som "yta" och "avslutad". De är mentala gränser, linjer som dras rakt igenom de oändligt invecklade sammanflätningar som bildar vår värld. Men det gör dem också frestande att studera. Linjerna blir så självklara att de blir osynliga, samtidigt som det går att gå under och bortom dem. Om man vill.
"Permanent" är ett sådant gränsord som formar hur vi förhåller oss till vår vardagsmiljö. Som om de strukturer vi passerar igenom vore stabila, inte material i konstant rörelse och föremål för tolkning. En ständigt pågående förhandling om mening som också formar hur vi ser på oss själva.
Det du ser är mötet mellan mig och en plats som tillfälligt ingått i min vardag. Ett försök att hitta former, att hitta hem. En motrörelse mot begränsande normer och samtidigt en grundlig undersökning av vad det innebär att finnas. Just här. Just nu.
Year of birth: 1974
Place of birth: Stockholm, Sweden