Emmelie Golabiewski
Ekudden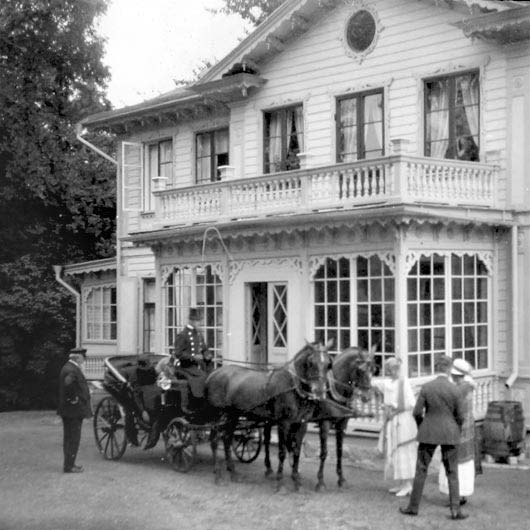 Ekudden
A family estate with roots in the 1750s used as a summer villa and passed down for three generations. The devastation was enormous and nothing remained of the former summer idyll. The showy houses have become unrecognizable ruins under a blanket of earth.
I want to build an open-air museum on Ekudden, which in practice means that the place will be given a graphic profile and informational signs. The open-air museum will describe the cultural and historical environment and give visitors a picture of how the area might have looked. The ruins will get their old names back, thereby bestowing an identity upon them.
I have been working according to the thesis that it is a democratic right to learn about our common cultural heritage. It is therefore unfair to let Ekudden fall into oblivion.
Ekudden
Släktgården med anor från 1750-talet användes som sommarnöje och hann gå i arv i tre generationer. Förödelsen var enorm och av den forna sommaridyllen återstod intet. De pråliga husen har blivit till oigenkännliga ruiner under ett täcke av mull.
Jag vill uppföra ett friluftsmuseum på Ekudden, vilket i praktiken innebär att platsen får en grafisk profil och informationsskyltar. Friluftsmuseet ska beskriva den kulturhistoriska miljön och ge besökaren en bild av hur området kan ha sett ut. Ruinerna ska få tillbaka sina gamla namn och därmed tilldelas en identitet.
Jag har arbetat efter tesen att det är en demokratisk rättighet att få ta del av vårt gemensamma kulturarv. Därför är det inte rättvist att låta Ekudden falla i glömska.
Year of birth: 1986
Place of birth: Stockholm, Sweden
Phone: 0046(0)70 435 14 60
Graphic Design and Illustration