Cho-Jui Weng
Pile Up, and Swing Back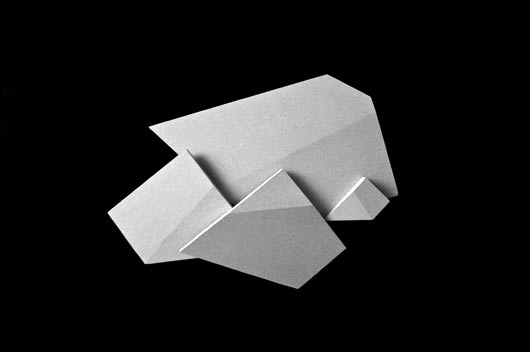 Abstract Expressions of Traveling Fetishism
Depicting with a collage of various materials about how the world had been viewed through personal perspective which is in a rhythm of transformation between being home or away. Swaying between alienation and belonging, living in repeated daily routines and random encounters, travel represents a balance about staying on both sides at the same time. On the one hand, it is about one's identity changing during a trip. New trips make new visions for both the place and the person; the existence of travelers and inhabitants also make the place become a new hybrid. How much does a person's perspective blind or recreate the scenes of the places that he/she had been to? I would presume that these differences and misunderstandings make travel so fascinating and unforgettable for those who have experienced it.
This is a project about sharing these swinging differences through texts, objects and a visual collage.
Abstrakta uttryck för resande fetischism
Avbildar genom ett collage av olika material hur världen har betraktats genom det personliga perspektivet, som befinner sig i en rytm av förvandlingar mellan att vara hemma eller borta. Som ett vacklande mellan alienering och tillhörande och ett liv i upprepade dagliga rutiner och slumpmässiga möten representerar resandet en balans mellan att bli kvar på båda sidor samtidigt. Å ena sidan handlar det om att ens identitet förändras under en resa. Nya resor ger nya visioner åt både platsen och personen – närvaron av resenärer och invånare förvandlar även platsen så att den blir till en ny hybrid. Hur mycket förblindar eller återskapar en persons perspektiv scenen för de platser han/hon har besökt? Jag skulle anta att det är dessa skillnader och missförstånd som gör resandet så fascinerande och oförglömligt för alla som har upplevt det.
Det här är ett projekt om att dela med sig av dessa gungande skillnader genom texter, föremål och ett visuellt collage.
Year of birth: 1982
Place of birth: Taipei, Taiwan
Phone: +46760973291