Yun Yu
Likewise Or Something Else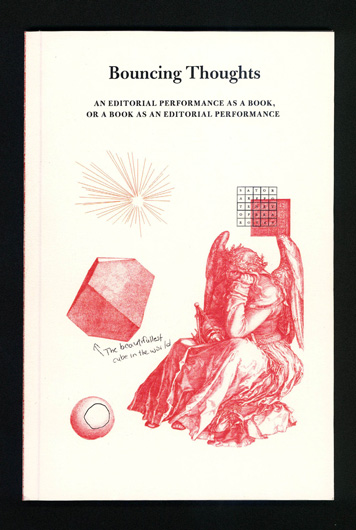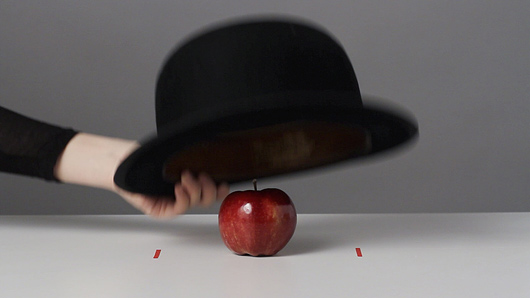 Everything is connected and leaving traces in everything else.
For all the parallels, inversions, coexistences, truths and lies.
I am fascinated by the idea of creating a parallel reality; of having the ability to see several realms at once. Affected by an eastern way of thinking, I believe that the answer does not lie in only one thing, but rather flows and circulates in between things. There is nothing so absolute.
My Master's project consists of some parallel projects:
Bouncing Thoughts – A book and also a performance/talk, which connects found references within the art and cultural range by an editorial voice;
Counter Occurrence – A video and also a deck of cards, which deals with the complexity and relationships of different (and different states of) objects.
Allting hänger samman och lämnar spår i allting annat.
För alla paralleller, inverteringar, samexistenser, sanningar och lögner.
Jag är fascinerad av tanken på att skapa en parallell verklighet, av att ha förmågan att se flera världar samtidigt. Jag är påverkad av ett österländskt sätt att tänka och tror att svaret inte återfinns i enbart ett ting, utan snarare flödar runt och cirkulerar mellan tingen. Det finns ingenting som är så absolut.
Mitt masterprojekt består av några parallella projekt:
Bouncing Thoughts – En bok och även en föreställning/föredrag, som kopplar samman hittade referenser inom konsten och den kulturella sfären genom en redaktionell röst.
Counter Occurrence – En video och en kortlek, som handlar om komplexiteten och relationerna mellan olika objekt (och deras olika tillstånd).
Year of birth: 1988
Place of birth: Chengdu, China
Phone: 0739710599