Josefine Larsson
Jord skall du åter bli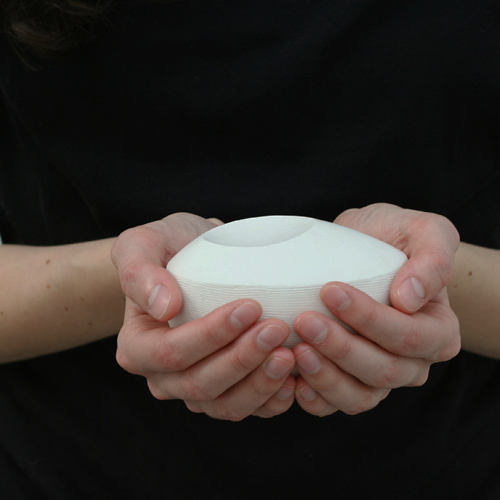 We are all going to die, no matter who we are or what lives we lead.
For hundreds of years we have been buried by the same methods, but as with everything else, we are facing an inevitable change. Burial and cremation are causing environmental problems which are rarely known to the common man. However, there is a movement toward a more active involvement in how you choose to be buried.
My exam project is about telling the story of why this industry is facing problems today and how passive we are in these questions that usually aren't handled until it's too late. I will also attempt to show a futuristic scenario where new methods for burials can offer us new emotional values and perhaps make this subject a more natural part of life.
Alla ska vi dö, oavsett vilka vi är och hur våra liv ser ut.
I hundratals år har vi begravits enligt samma traditioner och principer, men nu står vi inför en oundviklig förändring. Begravning och kremering orsakar ett miljöproblem som de flesta inte känner till, i form av utsläpp, markföroreningar och platsbrist. Samtidigt finns det tecken på ett ökat engagemang och intresse för frågan om hur man vill begravas.
Mitt examensprojekt handlar om att synligöra problematiken kring begravningsbranschen idag, och hur passiva vi har blivit i denna fråga som sällan tas itu med innan det är hög tid eller för sent. Jag kommer också att presentera ett framtidsscenario som visar hur nya begravningsmetoder också kan medföra emotionella mervärden och kanske göra ämnet till en naturligare del av livet.
Year of birth: 1987
Place of birth: Stockholm, Sweden
Phone: 0046760266486