Lisa Dalenius
Pattern Attack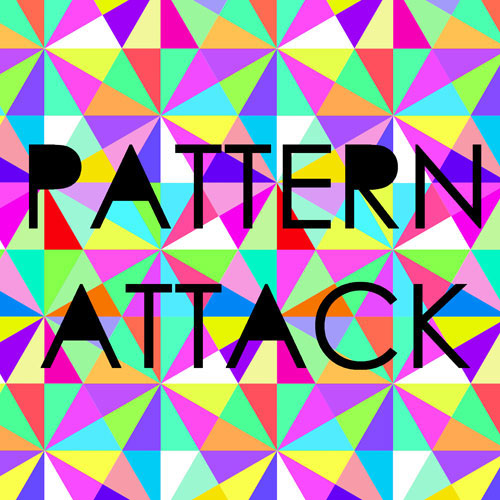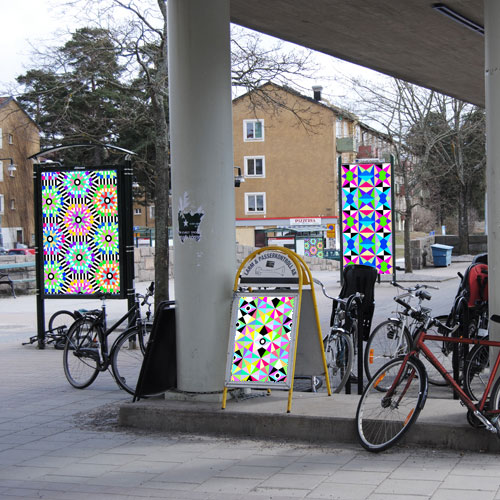 During my three years at Konstfack, I have created a world of non figurative patterns. In my bachelor project, I let the patterns move beyond the school walls and into the public space. By looking at how advertising today is exhibited in the city, on streets, walls, newspapers and on public transports I have found a new display area for my work. To enable my idea, I have developed a method I call PATTERN ATTACK.
What happens when a space that is normally filled with a message that attracts your attention instead is filled with something interpretable? When it is not a text or an image that the viewer has to relate to, but a geometric pattern? These are questions that I investigate in my bachelor project.
Visit patternattack.tumblr.com for more info.
Under mina tre år på Konstfack har jag arbetat fram en värld av ickefigurativa mönster. I mitt examensarbete låter jag mönstren röra sig bortom skolans väggar och ut i det offentliga rummet. Genom att titta på hur reklamen idag tar plats i staden, på gator, väggar, tidningar och i kollektivtrafiken har jag hittat en för mig ny exponeringsyta. För att nå ut i staden med mina mönster har jag arbetat fram en grupp tillvägagångssätt som jag gett samlingsnamnet PATTERN ATTACK.
Vad händer när ett utrymme som normalt sett är fylld med ett budskap som påkallar din uppmärksamhet istället är fylld med något tolkningsbart? När det varken är en text eller bild som betraktaren måste förhålla sig till utan ett geometriskt mönster? Detta är frågor som jag undersöker i mitt examensarbete.
Besök patternattack.tumblr.com för mer information.
Year of birth: 1985
Place of birth: Alingsås, Sweden
Phone: 0046730647194